Pumpkin Picking in Bristol
Published:
Categories
Pumpkin picking is fast becoming an October tradition and we are here for it – all of it - in every patch we can find! This time of year is filled with all the cosy feelings, leaves are falling, it's still bright, the sunsets and sunrises are incredible, stews are always on the go, copious amounts of hot chocolates are made every day and even though Christas still feels far away, it's in the air! Whilst we wait for that time to come we can indulge in everything October has to offer and this has to be one of our favourites!
Pumpkin Picking in Bristol and the surrounding areas (including Bath)! Let's get started ...
Pumpkin Patches in Bristol and surrounding areas: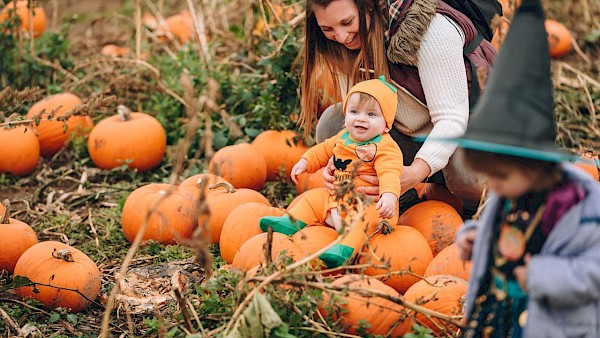 Avon Valley Pumpkin Patch - Go big or Gourd home indeed – Avon Valley Pumpkin Patch are back again for another fantastic year FILLED with Pick You Own Pumpkins, Theatrical performances, Fire Shows, Dragons, Pumpkin Paintball, Slingshots, Apples Cannons, Photo Opportunities galore, Funfair, Seasonal Treats and you can even bring the dog. So, get the wellies on, grab one of Avon Valleys wheelbarrows and let's go get a pumpkin!
When: Saturday 30th September – Tuesday 31st October
Cost:
Adult - £4.99
Child (2yr-16yr) - £4.99
Toddler - £4.99
Babe in arms - £0
Pumpkins and extra activities are chargeable
Location: Pixash Lane, Bath Road, Keynsham, Bristol, BS31 1TP
---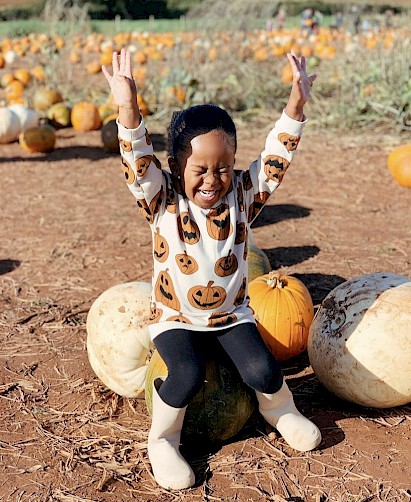 Farrington's Pumpkin Picking Festival - If you want to immerse yourself in a full Pumpkin Picking Experience then head on over to Farrington's Pumpkin Picking Festival where you can find: Toasting marshmallows with Whinny the witch in Witches Wood, The Carving Marquee, Straw Pool, Funfair, The Playbarn, Farm Shop and Shopping Village! Why not make a day of it and grab some lunch from the café.
When: Friday 6th October – Sunday 29th October
Cost: £3 per person – Pumpkins are chargeable
Location: Farrington's Farm, Farrington Gurney, Bristol BS39 6UB, UK
---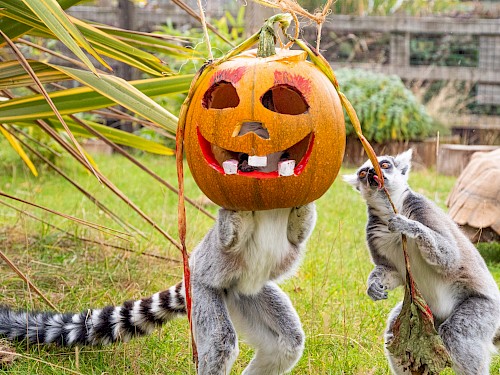 Noah's Ark Pumpkin Fest '23! - We're thrilled to announce a record-breaking pumpkin harvest! With over 3,000 pumpkins grown, including a collection of quirky and uniquely shaped pumpkins comprising eight different variants, this year's harvest is the largest and most diverse in the zoo's history and not only that … The Pumpkins have been grown in Rhino & Elephant poop! There's one the children will find hilarious - no wonder they are so huuuuge this year!
When: 9th October – 5th November
Cost: Included in admission tickets – Pumpkins chargeable
Location: Noah's Ark Zoo Farm, Clevedon Road, Wraxall, Bristol, BS48 1PG
---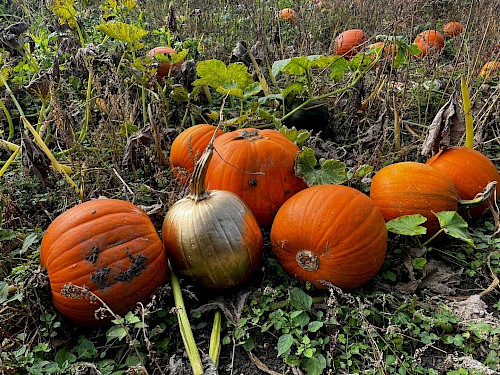 Puxton Park - We have the most amazing selection of over 60,000 pumpkins for you to pick from including pumpkins that are pink, red, white, green, lumpy & bumpy and even star shaped!!! Our pumpkin patch is also a great photo op for some adorable family pics and we're dog friendly too – Plus will you be the one to find 'The Golden Pumpkin'!
When: 7th October – 29th October
Cost: Included in admission tickets – Pumpkins are chargeable
Location: Puxton Park, Cowslip Lane Hewish, BS24 6AH
---

---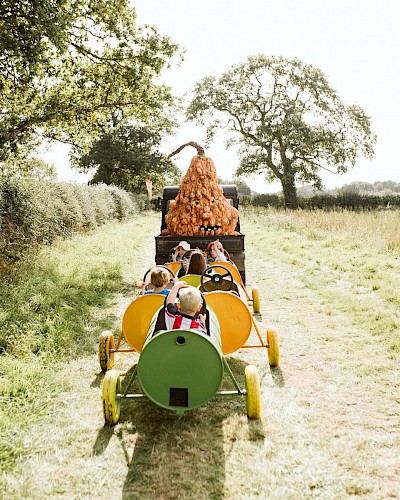 Picking Patch - Where else can you go to PYO Pumpkins and then return them, after Halloween, to SMASH THEM UP! Bath's Picking Patch is where! That's right, you can have the best day getting involved in picking pumpkins, following the spooooky maze, arts and crafts, barrel trains, photo opportunities, escape room fun, and making memories with the little ones, take home your whoppers, create your pumpkin masterpiece and then return to the farm for the Great Pumpkin Smash! This is great fun for all and saves those pumpkins from going into landfill – win win!
When: Saturday 7th October – Sunday 29th October ( Pumpkin Smash 6th November)
Cost: £6 each (3+ years onwards) | Group ticket (4 people) £22 – Pumpkins are chargeable
Location: Fordingbridge Picking Patch, A338 Ringwood Road, Bickton, Fordingbridge, SP6 2HA
---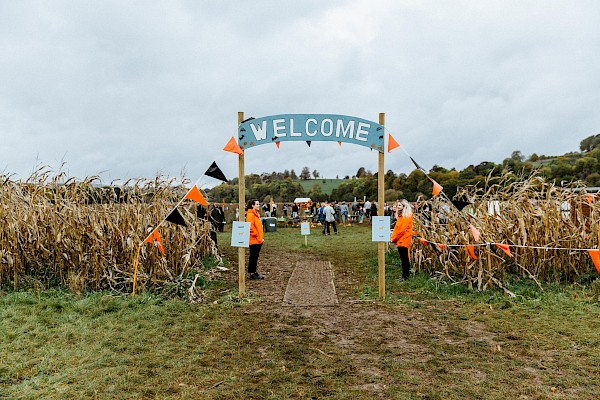 Bath Pumpkin Patch - The Bath Pumpkin Patch is our go-to patch for good ol' pumpkin picking! Gather the family, don the wellies, grab a wheelbarrow (Bath Pumpkin Patch have many) and let's get picking!! The great news is that it is free to enter this pumpkin patch, you will need to book a ticket so that The Bath Pumpkin Patch can control numbers. Then Pick a Pumpkin and enjoy the extra activities on site, plus why not stop off at the farm café for a well deserved coffee and treats.
When: Saturday 30t September – Sunday 29th October
Cost: Free to entre, Pumpkins are chargeable. Must still book a free ticket
Location: Newton Farm, Newton St Loe, Bath BA2 9BT
---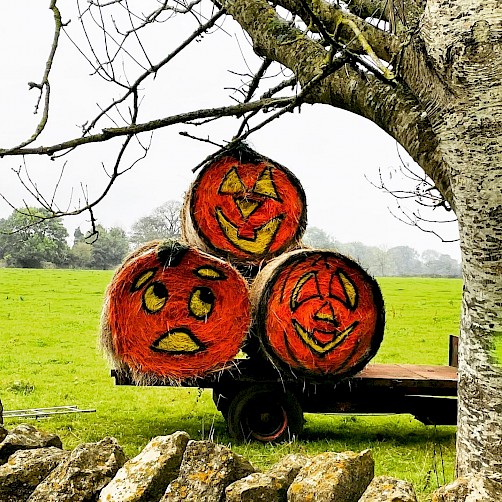 Rainbow Wood Farm - Rainbow wood Farm are opening their barn doors again this year for some spoooooky pumpkin picking! Get the woollies on and head out into the fields to pick your perfect pumpkin! You can even just pick a pumpkin from the barn, if you'd rather. Entry allows you into the spooky barn – if you dare and you can keep warm with their Pumpkin spiced latte and other yummy goodness.
When: Thursday 19th October – Tuesday 31st October
Cost: £3 per person and pumpkins are chargeable
Location: Rainbow Wood Farm Claverton Down Bath, BA2 7AR
---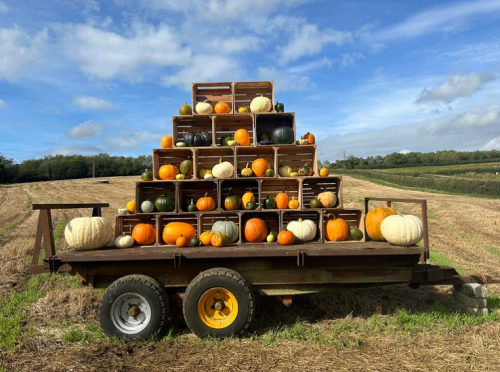 Pallet and Pasture - We are ready for pumpkin season. 12 acres of pumpkins for you to enjoy in all different shapes and sizes!!! And if you are brave enough, you can indulge in Pumpkin Spiced Latte ice cream – Brrrr!

When: 14th October – 29th October
Cost: £1 per person | £3 group of 3 | £3.80 group of 4 | £4.50 Group of 5 | £8 Group of 10
Location: Trudoxhill, Frome BA11 5DL
---
For more inspiration and ideas of what to do over the October Half Term then please
to plan your week and entertain the little ones (and big ones)