Fireworks Displays in Bristol
Published:
Categories
Fireworks Displays in Bristol!
Remember, remember the 5th of November! Make this a year to remember by wrapping up warm and heading out to your local fireworks displays. Not sure which one to go to OR are you looking for a silent fireworks night?
You can find a bunch of Bristol displays below. Let's kick off with this Guy (Fawkes):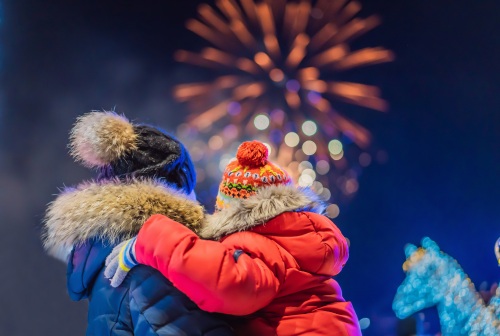 Bristol Fireworks Extravaganza!
Expect an amazing Bonfire, DJs & Music, Fully Licensed bar (inc hot drinks) Delicious Food including Caribbean and of course some spectacular Fireworks:
When: 4th November 4pm – 10.30pm
Where: Rose Green, Whitehall, Bristol, BS5 7DR
Cost:
Family Ticket - £20 (2 adults + 2 children)
Adult Ticket - £8
Child Ticket (16yrs and under) - £6
---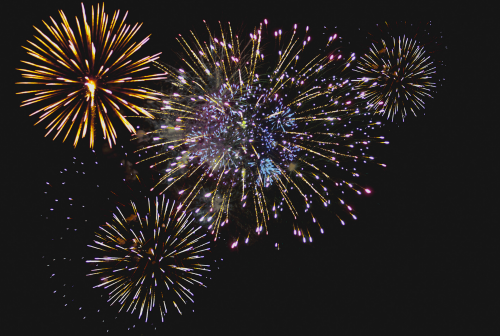 Downend Round Table Fireworks! - Quite Show Option alert! Get your Ooooooh's and Ahhhhh's ready for a fantastic night at King George V playing field. Hosting two Fireworks displays one which is a little quieter for children and one for all the family. You can expect live entertainment, bonfire, food, and beverage stalls, glow up items to buy, and a brilliant pyrotechnics display.
When: 3rd November 5.30pm for the children's show, 6.30pm-8pm main show
Where: King George V Playing Fields, Downend Bristol, BS16 6UY
Cost:
Adult - £8
Children (under 18yrs) - £6
VIP - £20
---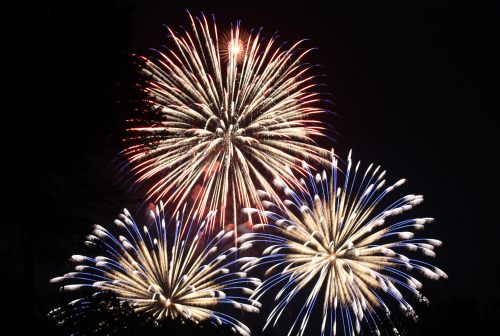 Avon Valley Adventure and Wildlife Park Fireworks
Gather the family and head out for a fantastic night out. You can expect world class pyrotechnics, food and drink stalls and the funfair will be open. Please do not bring alcohol to the event, nor sparklers – thank you. There will be a traffic management system in place this year which will determine when you arrve, please see the website for more information.
When: 3rd, 4th & 5th Novemebr 5pm - 9pm
Where: Avon Valley Adventure and Wildlife Park
Cost:
Cost Parking Ticket - £5
Person Ticket - £9.50
Babes in arms - Free
---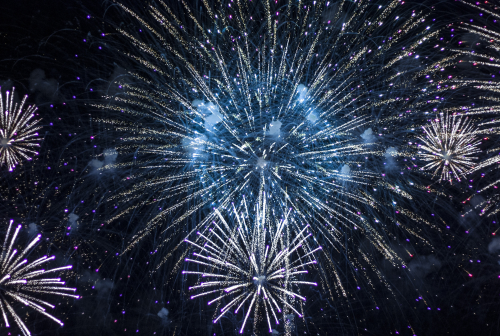 Old Down Estate Low Noise Fireworks – Quiet Show Alert!
Old Down Estate annual firework event is back for 2023.. Featuring low noise fireworks, it's the ideal display for families. The firework evenings will see a blazing bonfire and 12 minute display of low noise fireworks to music. Keep warm with thier selection of food and drink; available to purchase on the night.
When: 3rd, 4th & 5th November 5pm gates open, 6pm Bonfire lit, 6.30pm Fireworks Display, 7.30pm event ends.
Where: Old Down Estate, Foxholes Lane, Tockington, Bristol, BS32 4PG
Cost:
Adult - £13
Child (2yrs-15yrs) - £9
Under 2 – Free
Concessions - £9
Family Ticket – (2 adults + 2children) - £39
Members prices also available
---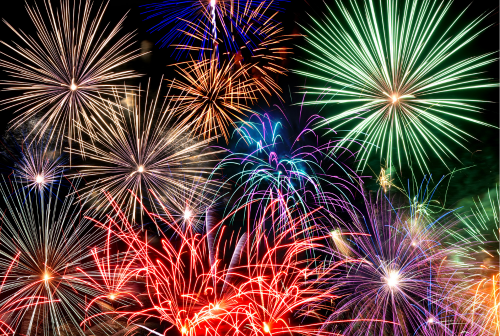 Clifton Observation Bonfire Night
Witness the Bristol skyline lit by fireworks displays at Clifton Observatory on Bonfire Night! On Sunday 5th November the rooftop terrace will be open late for you to come along and enjoy the best views in Bristol. From the roof terrace you'll be able to see fireworks displays happening in Bristol and beyond, with an exclusive fire performance and the bar open serving a range of alcoholic beverages and soft drinks. The 360 café will also be open late serving hot drinks from the hatch if you fancy something to warm the winter chill! This event is open to all ages. Please note this is not an actual fireworks display, you will be able to observe those displays happening around Bristol on the night. Grea for those not wanting to be too close to the action.
When: 5th November 6pm – late
Where: Clifton Observatory, Bristol, BS8 3LT
Cost:
Adults - £10
Children (2-14yrs) - £5
---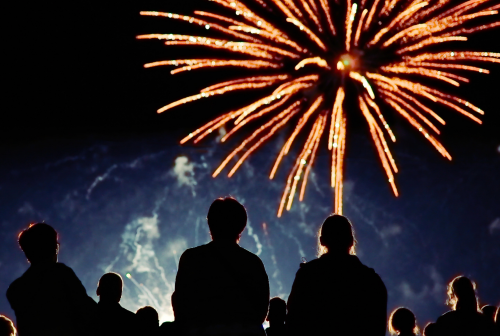 Merchant's Academy Firework Display
A community Firework Display held at Merchants' Academy Secondary School. A firework Display with music alongside a BBQ, Candy floss, Various refreshments , glow sticks & a bouncy castle, train ride, hook a duck. Doors to open at 5pm with the display starting at 7pm. Entry - Please print out confirmation email/tickets and bring it with you on the day of the event or have it available on your mobile device. The QR code on the ticket will need to be scanned on entry.
When: 2nd November 5pm – 7.30pm
Where: Merchant's Academy Secondary, Gatehouse Avenue, Bristol, BS13 9AJ
Cost:
Adults - £6
Children - £4.50
Faily of 3 - £16.50
Family of 4 - £18
---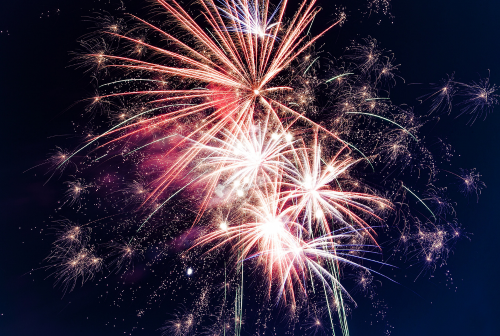 Halloween Charity Fireworks Spooooooktacular
Come along and join us for a family fun filled evening to celebrate both Halloween and Fireworks. Along with our fireworks display, we will also be lighting things up with a neon disco with DJ KOOL KID.
When: 28th October 6pm – 11.30pm
Where: Bristol CSSC, Filton Avenue, Bristol, BS7 0AT
Cost:
Adults - £5
Children - £3
Children under 3yrs – Free
---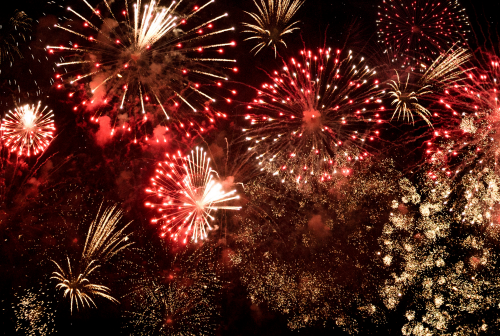 Clutton PTFA Fireworks
With pre-celebrations at the Social Club from 5pm, offering burgers and hot dogs, drinks, sweets, glow in the dark facepainting, tattoos, merchandise and more. There will then be an illuminated walk to Church Farm with bonfire and fireworks.
When: 29th October 5pm – 8pm
Where: Church Farm, Clutton
Cost:
Adults - £5
Children - £4
Under 3's – Free
---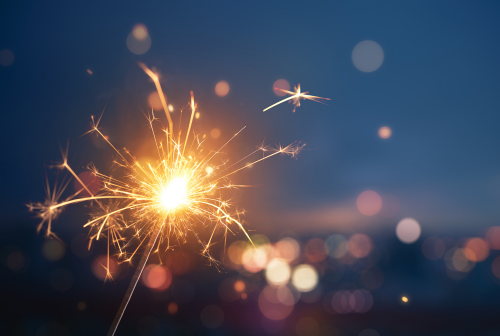 Bristol International Students Centre Bonfire Night
The 5th November is the UK's national firework night. Come and have some hot treats with us, toast some marshmallows on the fire, light a sparkler and hear about what makes this night so special
When: 3rd November 5.30pm – 7.30pm
Where: Bristol International Student Centre, 45 woodland road Bristol BS8 1UT
Cost: £5 per person
---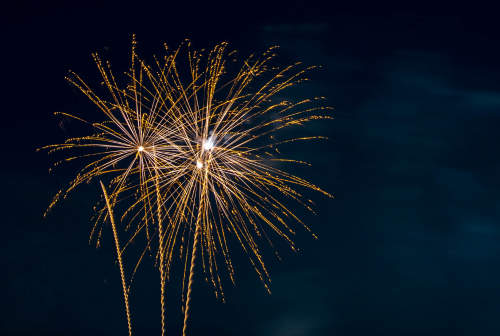 Thornbury Round Table Fireworks – Quite Show Option Alert! After 2 amazing sell out years we advise booking early to avoid disappointment. Take advantage of the discounted early bird tickets available.
On the field for the event there will be a selection of stalls offering food, drinks and light up toys. There will also be a designated safe area for sparklers to be purchased and used.
For your enjoyment there will be a low noise child display, real bonfire and then the main display.
When: 4th November 5.30pm gates open, 6.30pm Children's display, 7pm Bonfire, 7.30pm Main display
Where: Mundy Playing Fields, Thornbury
Cost:
Adult - £7.50
Child - £3.50
Early bird Tickets available
---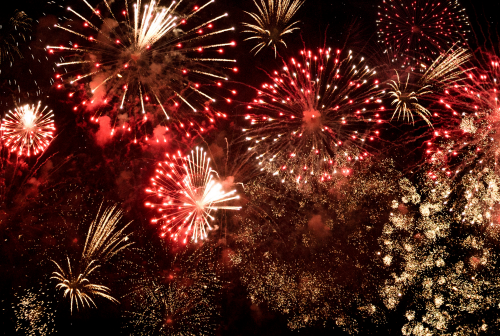 Almondsbury Fireworks
Every year we look to push the boundaries with our Fireworks events, and this year's will be bigger and better than ever before! Not only will there be Fireworks choreographed to music but this year we're adding in Laser & Pyro shows too!
Expect Star Wars themed entertainment including Jabba the Hut's lair, Lightsabre school, Walkabout characters & more!
There'll be loads of food & drink stalls as well as some great entertainment inside after the main event.
When: 3rd November 4pm – 7pm
Where: Almondsbury Recreation Ground
Cost:
Adult - £10
Child - £5
Car Parking - £5
---
Thank you for taking the time to take a look at our FULL lost of Fireworks nights!
If you are looking for more inspiration then please feel free to take a look -
Just Click the link below!