Holiday Clubs in Bristol
Published:
School holidays are on the way, which means kids will have LOTS of free time (and energy) on their hands! If you're unable to get time off work to play court jester for a tribe of sugar-fueled children, it's your lucky day! Here's a selection of kids holiday clubs in Bristol.
Holiday Clubs in Bristol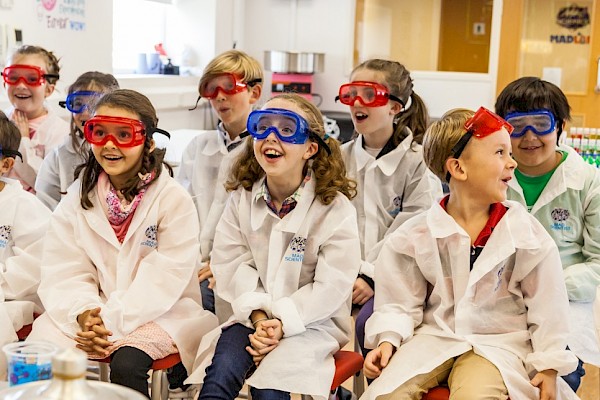 Mad Science Holiday Camp
Our camps are tailored to engage and inspire children from ages 5 - 11 in fun science!
The standard hours run from 9.30 am - 3.30 pm and are filled with Science fun & discovery, but there is always the option to add on Early Drop-Off/ Late pick up to extend the hours of childcare to 8.30 am - 5.00 pm.
All our days have an exciting individual theme, which you will be able to find details of on our website, these range across all kinds of amazing Science topics from Nasa Academy to Che-mystery. We also have specialty days like our Star Wars, Roald Dahl, and Hogwarts days. The day is an engaging mix of hands-on experiments, jaw-dropping instructor demonstrations, and active exploration relating to the chosen topic.
Times: 9.30am - 3.30pm (With option to extend outside of these hours)
Age range: 5 - 11 years
Cost: £38 per day (Multiple discounts available)
Location: Multiple locations throughout Bristol and Bath
Cheack availability and book here
Email: info@madsciencecamps.co.uk
---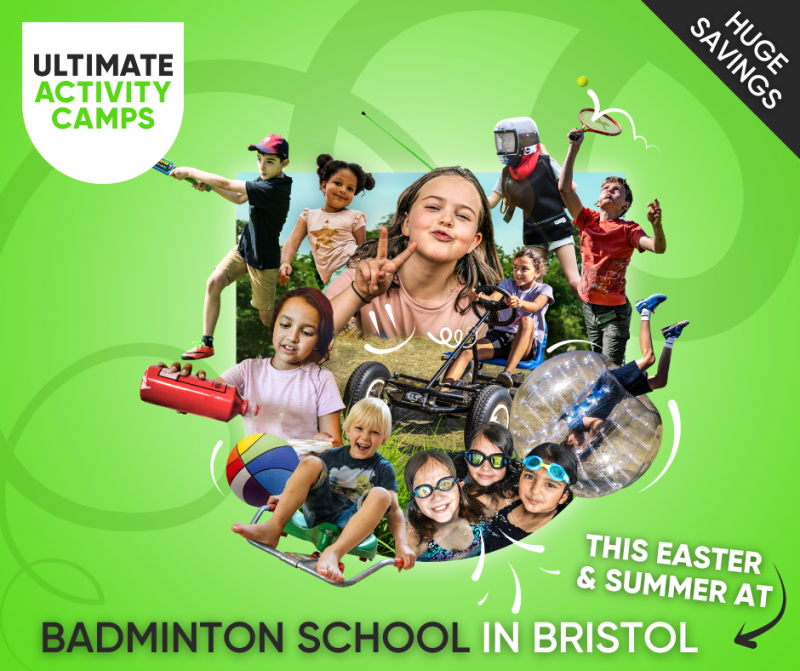 Ultimate Activity Camps
Get set for fresh air, fun and friends! Ultimate Activity Camps provide outstanding Ofsted-registered (& Covid-Safe!) activity day camps for children aged 4-14 during the school holidays, where the children's welfare and fun are at the heart of all they do! Children will enjoy a fantastic range of over 40 sports, games and art activities every week, led by engaging staff at amazing locations. Visit their website for dates, prices and activities!
Dates: Easter and Summer
Times: from 8:30am – 5:15pm, Extended Days 8:00am – 6pm
Age range: 4-14 years
Location: Badminton School
Check availability and book here.
Check out a Video of the camp here
Email: help@ultimateactivity.co.uk
Tel: 0330 111 7077
---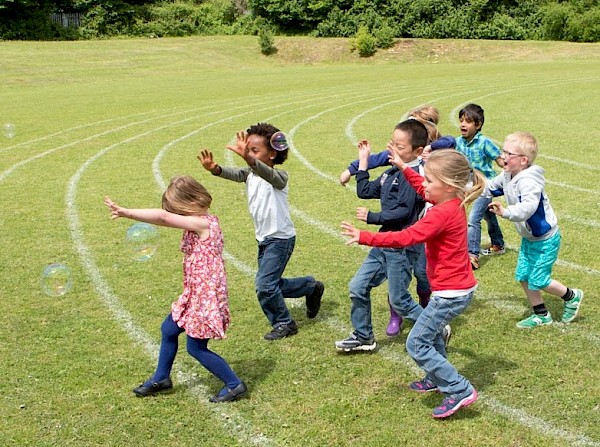 Bishop Road Activity Clubs (BRAC)
At Bishop Road Holiday Club you'll find a huge range of arts and craft, variety of outdoor and indoor play opportunities, cooking, slime making, messy play, den building, allotment gardening, and workshops such as dance, sports, yoga, circus skills, puppet making, science shows, specialist art workshops, trips to the park.
We're a well established setting, well trained staff, Ofsted registered, based at Bishop Road Primary School field. A safe and relaxed setting for children to be themselves, explore through play and socialise with friends
Running every school holiday except Christmas
Age range: 4 - 11 years
Cost: From £35/day
Location: The Dirac Centre, Bishop Road, Bishopston, Bristol, BS7 8LX
Check availability and book here
---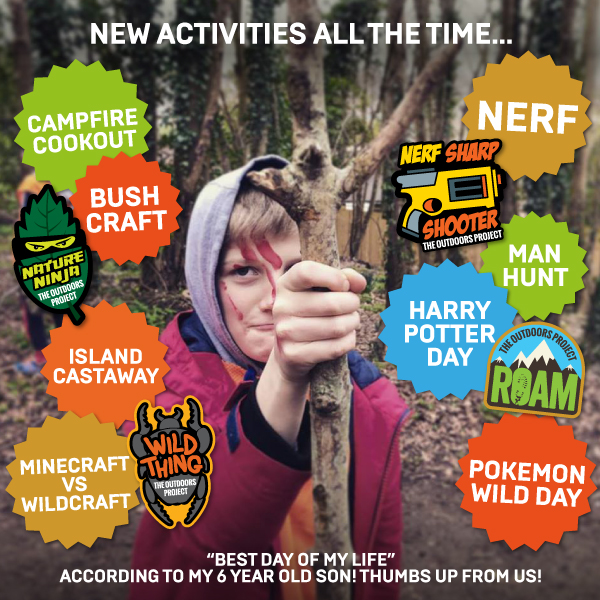 The Outdoors Project Bristol
The Outdoors Project Bristol provide year round, outdoor fun Holiday Clubs at Horfield Common and Sefton Park School.
We have a great range of entertaining activities planned each holiday. We're all about playing outdoors, whatever the weather; being silly, having fun, making new friends and learning some new skills! Every day is different. We run specific activities in small groups throughout the day. These always include games, and also focus on learning new skills, communicating, making, playing & creating memories. We support a non-competitive environment, with a range of activities throughout the holidays to suit everyone - from the quiet and methodical to the louder and livelier.
We encourage a supportive and happy environment where the children can build friendships, succeed at new tasks and feel relaxed in a green, open space. We encourage physical, outdoor exercise throughout our gameplay to promote health and wellbeing.
Our clubs are Ofsted registered.
Times: Every school holiday 9:00am - 3:00pm
Age range: 5 - 12 years
Cost: £35
Location: The Ardagh @Horfield Common BS6 7YL, and
Sefton Park Infants and Juniors BS7 9BJ
Check availability and book here
Email: rowan.hibbett@theoutdoorsproject.co.uk
---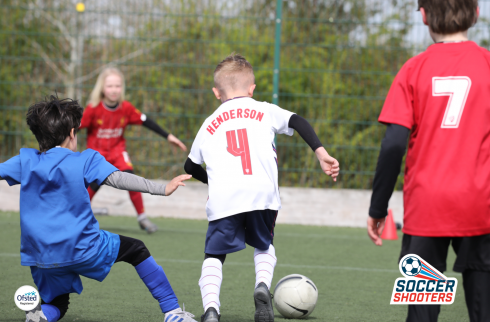 Soccer Shooters Football Holiday club
Join us for an unforgettable summer at our Football Holiday clubs in Redland (BS6) and Oldland Common (BS30)!
Packed with non-stop football fun, our clubs are the perfect destination for kids aged Reception to Year 8. With our expert coaching staff, state-of-the-art facilities, and a focus on; fun, confidence building, skill development and teamwork, your child will thrive on and off the pitch.
From July 24th to August 31st, we offer flexible sessions tailored to fit your summer plans. This means you can do half or full days, and optional extended days.
Plus, get ready for an exciting surprise as we welcome football freestyler Steve Gray to both our camps on July 25th!
Don't miss out on this amazing opportunity – secure your child's place now for an action-packed summer of soccer!
Times: half days or full days
Age range: 5-13 years
Cost: Prices start at £15
Locations: Redland Green School, Redland Court Road BS6 7EH
and SBL Sports Center, North St, Oldland Common, Bristol BS30 8TS
Check availability and book here
Email: info@soccershooters.com
---
Holiday Fun Clubs
Holiday Fun Clubs offers a range of engaging activities including art, craft, sport, forest skills, kids martial arts and wave-carting.
At Holiday Fun Clubs, our aim is to learn through play, creativity and collaboration in a safe and nurturing environment. With a focus on skills based learning and having fun, the children are encouraged to play and explore at every opportunity! Our holiday clubs are run by a qualified primary school teacher (QTS) with many years experience teaching in schools and running holiday clubs. Further information about the club including activities, fees and what to bring can be found on our website.
Please read our Google reviews to see what parents think about our club!
Times: 9am - 3.30pm
Age range: 5 - 11 years
Cost: Full day is £30 and short days are £20 - Full days are open to Years 1-6 and short days are open to Reception to Year 6.
Location: Sefton Park Infant & Junior School, St. Bartholomews Rd, Ashley Down, Bristol BS7 9BJ
Check availability and book here
Email: holidayfunclubs@gmail.com
---
That's all follks! There are so many Holiday Clubs in Bristol out there, it can be tricky to narrow it down! If you know a great Holiday Clubs in Bristol that we've not featured - please let us know and we'll add it here.
Don't forget, if you're looking for things to do in Bristol, you can find hundreds of ideas from our home page - Bristol Rocks, things to do in Bristol