Ages:
All the family
Under 5s
School age
Adults
Venue:
Indoor & Outdoor
Cost:
Free
Blaise castle is a wonderful estate combining woodlands and fields. The estate has numerous walks which lead to Kings Weston, Sea mills and Coombe dingle. Blaise Castle Estate holds 650 acre Grade II* registered parkland including children's play area, museum and castle. Admission is free, although access may be restricted on major event days. Blaise Castle Estate is open every day from 7.30am.
The estate has free car park on site, toilets and a café with seating. There are two huge play parks for kids of all ages. The smaller park is aimed at toddlers and younger children and includes a sand pit, swings, climbing frames, slides and seesaws. The bigger park aimed at older children includes roundabout, swings, climbing frame, zip wire, slides and monkey bars.
There is a tarmac path all the way through the estate down to the coombe dingle car park for Blaise castle. This path takes you through the woodlands and along the stream (Hazel brook) which is shallow and great for kids and dogs to splash in and out of to cool off when hot. There are numerous other paths which lead off this, but these are not tarmacked.
One of the main attractions of the estate is the old folly at the top of the hill. It closed most of the year but is open some Sundays in summer by volunteers. There is also a museum in the 19th century mansion near the park. The museum includes everyday objects from the past such as model trains, toys and clothes. In addition there is a picture room showing the museums collection of art and old photos.
Closing times vary throughout the year:
7:30am - 5:15pm in November, December and January
7:30am - 6:15pm in February
7:30am - 7:15pm in March
7:30am - 8:15pm in April
7:30am - 9:15pm in May, June, July and August
7:30am - 8:15pm in September
7:30am - 7:15pm in October
To find out when the dairy garden and castle are open, see noticeboards at the estate.
There are two car parks; the main car park off Kings Weston Road at BS10 7QS and the small car park off The Dingle at BS9 2PA. The car parks close at the same time as the estate and are closed on 25 December. There is no charge for parking.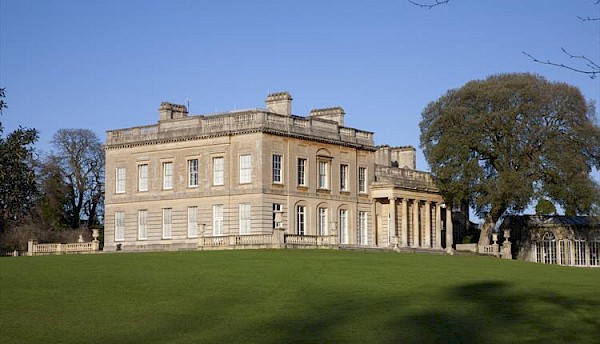 Facilities and features:
Blaise Hamlet (National Trust property)
Café
Children's play area with areas for younger and older children
Toilets with baby changing facilities: toilets closed on 25 December
Benches and picnic areas
BBQs are allowed as long as you raise them off the ground
One cricket pitch
Grassed space for play and sport
Lily pond
Activities:
Blaise Castle Estate café
The café serves sandwiches, snacks, ice creams and drinks. Both indoor and outdoor seating is available. There are toilets including a disabled toilet block and baby changing facilities. There are cycle racks outside the café.
Cafe opening times
October - March: Monday - Sunday, 9am - 2.30pm
April - September: Monday - Sunday, 9am - 5pm
Bank Holiday opening times: 10am - 2pm
Opening times may change depending on the weather
Walking routes
There are footpaths in the estate and suitable walking routes for the whole family, including Castle walk, Gorge walk, Kings Weston Down walk, Rhododendron walk, and The Royals and St Mary's Church walk.
For updated information visit:https://www.bristol.gov.uk/museums-parks-sports-culture/blaise-castle-estate
Opening Hours
| | |
| --- | --- |
| Monday | 07:30 - 21:15 |
| Tuesday | 07:30 - 21:15 |
| Wednesday | 07:30 - 21:15 |
| Thursday | 07:30 - 21:15 |
| Friday | 07:30 - 21:15 |
| Saturday | 07:30 - 21:15 |
| Sunday | 07:30 - 21:15 |
Contact details
We aim to keep the information on Bristol Rocks accurate but if you have noticed an error please let us know
Suggest an edit